Our athletic professionals are fantastic teachers: a member of the Court Tennis Hall of Fame, an active PSA touring squash professional, and the #10 ranked Court Tennis player in the world.
For questions or to sign up for any of the upcoming leagues contact the Pro Shop at courts@rcop.com or 215-772-1544.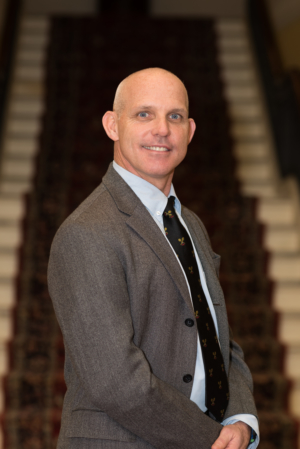 Mr. Whitehouse joined The Racquet Club family in 1990 when he was just 17 years old and has become a living legend. His accomplishments extend far beyond the Club having been a finalist in the 2005 National Doubles Tournament and winning the (40+) 2013 William-White Doubles Squash Tournament. Mr. Whitehouse is also a five-time Jimmy Dunn Doubles Squash Winner, which is the club's preeminent tournament. Mr. Whitehouse is also a ten-time Tennis champion of the same tournament. In 2012, Mr. Whitehouse was recognized for his accomplishments in Court Tennis and was inducted into the Court Tennis Hall of Fame. Throughout his Court Tennis career, his best world ranking was at number 15. Mr. Whitehouse takes great pride in planning and implementing the Club's numerous tournaments throughout the year, and he thoroughly enjoys viewing the best players in the world partake in all three of the Club's games. In his down time, Mr. Whitehouse enjoys spending time with his family, which includes his wife Jen and three children, Kara, Jack, and Hope. More recently, Mr. Whitehouse has improved his golf game and enjoys spending time with members at various golf clubs throughout the city.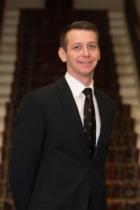 Mr. Asher relocated from the small town of Salford in Manchester, England in 2013. Mr. Asher has previously been ranked in the top 15 in England in all ages and became a professional squash player when he was just 17 years old. He was also the Assistant Squash Coach at Bowdon Squash Club, serving under Head Coach Alex Stait for two and a half years prior to transitioning to The Brooklands Squash Club for the opportunity to become the Head Coach. Mr. Asher is a dedicated Manchester United (football club) and Salford Reds (rugby club) fan and has also been passionate about the sport of boxing since the age of 14.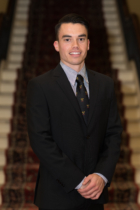 Mr. Lumley is introduced to the grand game of Court Tennis when he was just six years old. His passion for the game is undeniable, having dedicated his life to perfecting his craft. Mr. Lumley has previously won the British Under 21's and Under 24's Singles tournaments as well as the Under 24's Doubles. More recently, Mr. Lumley is an Austrailian Open Doubles Semifinalist. Hailing from the London suburb of Windsor, Mr. Lumley proudly represents the RCOP in the professional court tennis circuit. In his spare time, he enjoys playing golf locally in Philadelphia.