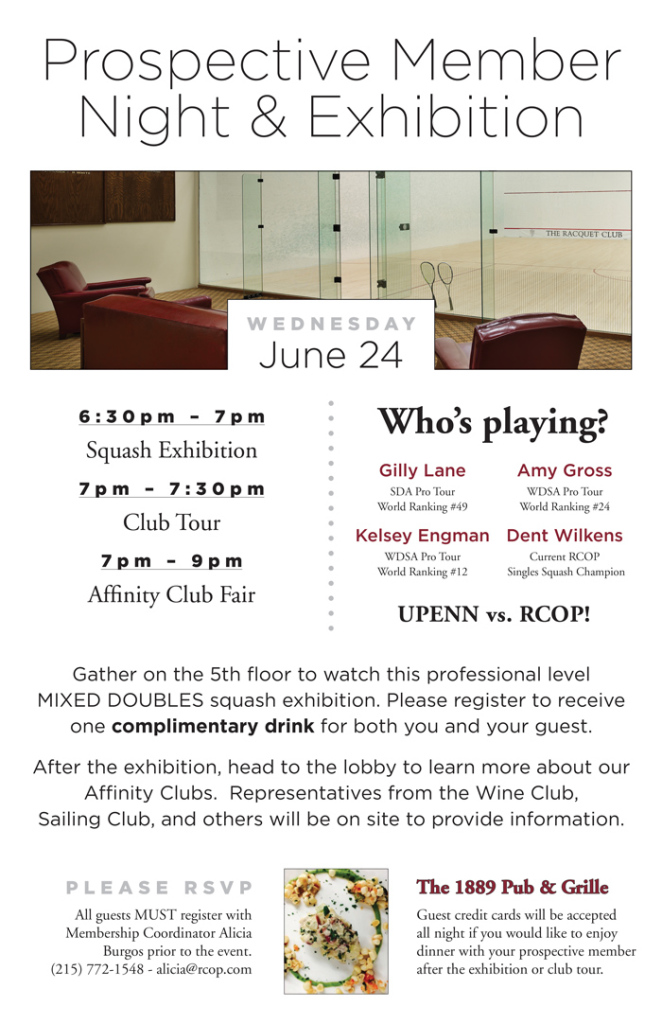 Prospective members are welcome to experience the Club and meet the Membership Committee.
The Pro Shop is proud to present an elite mixed doubles match for the Prospective Member Night. Team RCOP Dent Wilkens & Kelsey Engman) will take on Team Penn (Gilly Lane & Amy Gross) at 6:30 pm. There will be a signature bar available on the fourth floor and will open at 6 pm.
We will also be hosting an Affinity Club fair in the Lobby, with all of the Racquet Club's inter-clubs represented. Stop down to learn more about Wine Club, the Racquet Club Sailing Association, Young Members Committee, Bridge Club, Backgammon Club, Community Service Club, and Outdoors Club. The Affinity Club fair begins at 7 pm and will go through 9 pm.
Members are asked to register their Prospectives with Alicia Burgos, our Membership and Events Coordinator (alicia@rcop.com or 215-772-1548).